Testimonials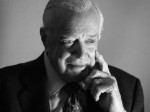 Hugh Downs - 20/20 News Anchor: "Shelley, marvelous pictures. Your style is quite appealing. As I told you American television insists on wiping out any shadow. If the lighting engineer in the studio sees a shadow on your face they bring in another light, until you look like a cardboard cut-out of yourself. Your photos have dimensions and make dramatic portraits. Dee Dee and Ruth send their best also."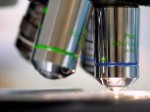 Institut Pasteur Paris, France, Dr. S.L. Shorte (PhD) Directeur, Centre d'Imagerie Dynamique: "Shelley- these shots are fantastic! I mean it. You really captured a sense of what we discussed. I guess this is why Sylvie brought you in. Good job."

Neer Hereford Ranch Alturas, California, Marie & Dean McNeer: "Shelley's photographs of our spring work day are superb. She has a magical ability to capture the joy of a group of friends working together, the feel of working with cattle, the sweetness of childhood, and the essence of the beauty of cattle. Not everyone can appreciate--certainly not photographically capture their beauty, but Shelley does. The photographs of cows with their calves are especially true and lovely. Only a person who loves and respects animals could capture those moments between a cow and her calf. Shelley finds the loveliness in a cow's face, as well as the innocence in a child's. We enjoyed our day tremendously with Shelley. She easily became part of the crew and even gave shots. We would have her back in a second."